Danube Bend Panoramic
Enjoy the beauties of the Danube Bend!
Sights: Basilika photo stop from Slovakia, Danube Bend, Interior visit of the Basilica in Esztergom, Visegrád with the Royal Castle, Walking tour in Szentendre, Turkish Ruin Church
more >>
Tour includes
Individual Local Tour Guide
AirCond. Luxury Van/Car
Door to Door Service
One language
Visit of the Slovakian side of the Danube
Panoramic Views - Stops by the River
Walking tour inside the Esztergom Basilica
Stop at Visegrád (High Castle)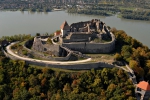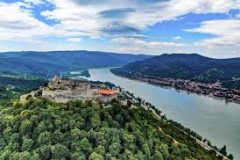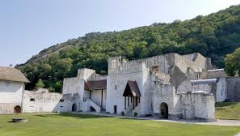 Following the line of the Danube heading North of Budapest, we explore what nature created during millions of years. Our first stop is Visegrád, where we visit the Royal Castle. Nothing else but its beauty and location proves the importance of this place. Every year the famous Knights' Tournament takes place here.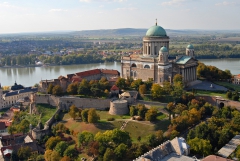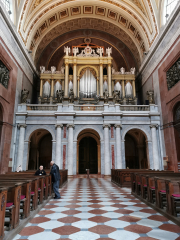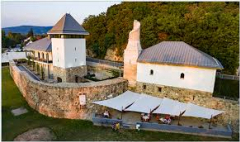 We continue our ride towards Esztergom. This town is the center of  Hungarian Christianity and the border of the country at the same time so it is providing enough to see and tell. It would be a mistake to miss the visit to the Basilika and the view that the cupola offers. Here we also visit a Breathtaking place a 400 years old Turkis Church Ruin the Uzicseli Hadzsi Ibrahim Dzsámi!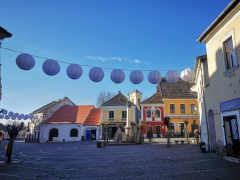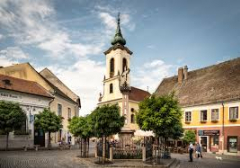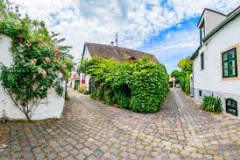 On our back journey we pass Visegrád again, looking at the scenic beauty of the citadell. Szentendre's baroque town center is the final stop of our journey where after a quick brief on the historical background you can spend some free time shopping for souvenirs.
During the summer (from 1. April – 31. Oct.) returning to Budapest by boat! With the exception of Monday!
Duration: 7-8 hours