Royal Palace Of Gödöllő
This is where the European Union Rotating Presidency Meetings took place in 2012, in this nice, small, friendly town, just only a 30-minute ride from the downtown of Budapest. Spend half a day out of the running city and discover the Baroque Palace of Gödöllő, formerly known as the summer residence of Queen Elisabeth, Sissi, and Francis Joseph!
more >>
Tour includes
Individual Tour Guide
AirCond. High End Transportation
Door to Door Service
One language
Visist of the Palace Garden
Entrance Tickets To The Palace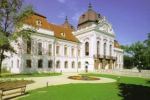 Let us take you for a journey into the Austro-Hungarian times. After 1867, a decision of the Parliament designated it the resting residence of the Austro-Hungarian Monarchy. This state lasted until 1918.  Franz Joseph and the royal family spent several months in Gödöllő every year. It was Empress Elisabeth (Sissi) who especially loved staying in Gödöllő, not only because of the beloved Hungarians who always warmly welcomed her, but because of the air and atmosphere of Gödöllő, which was the best remedy for feeling indisposed.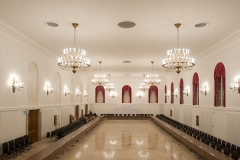 After wandering from room to room, and getting to know the life of times
under the Austro-Hungarian Empire, we take a walk in the Palace Park, and give you the
opportunity for a cup of coffee and a cake at the Confectionery of the Palace.